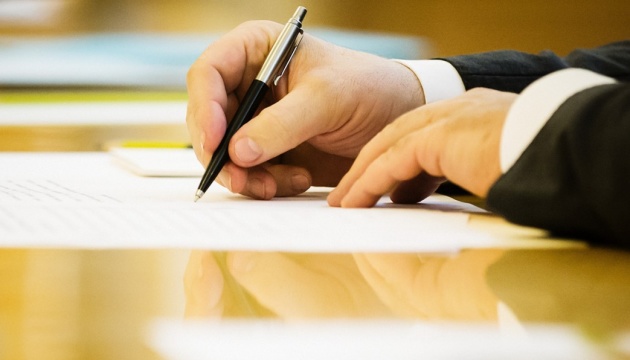 Poroshenko approves plan for multinational military exercises for 2018
Ukrainian President Petro Poroshenko has approved a plan for conducting multinational military exercises of the Ukrainian Armed Forces units in Ukraine in 2018 and their participation in exercises outside Ukraine, the press service of the head of state has reported, with reference to a respective presidential decree.
"President Petro Poroshenko approved a plan for conducting multinational exercises involving the Armed Forces of Ukraine in the territory of Ukraine and their participation in multinational exercises outside Ukraine in 2018," the report says.
Poroshenko also signed law No. 2270-VIII on approving the decision by the president of Ukraine on admitting units of the armed forces of other states to the territory of Ukraine in 2018 for participation in multinational exercises.
According to the documents, a number of multinational exercises on the training of the Armed Forces are to be held in Ukraine this year, in particular, Ukrainian-U.S. exercises Rapid Trident 2018 and Sea Breeze 2018, multinational exercises Light Avalanche 2018 and Clear Sky 2018, as well as Ukrainian-Romanian exercises Riverian 2018.
The press service reported that implementation of the provisions of the law and the decree would ensure the fulfillment of tasks in the field of security and defense, increase the effectiveness of the implementation of national programs on the development of the Ukrainian Armed Forces and fulfillment of Ukraine's international obligations. In addition, conducting exercises will enable an increase in financial revenues to the national economy through the provision of relevant goods, works and services for units of other countries.
op