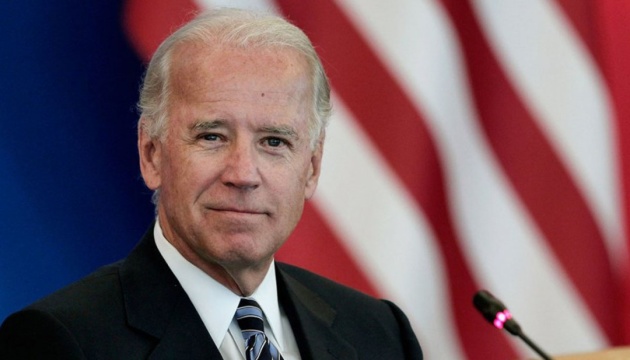 Biden sees U.S. decision to provide Ukraine with weapons as wise
Former U.S. Vice President Joe Biden believes that it was the right and wise decision by the current White House administration to provide Ukraine with defensive weapons, as it will increase the cost to Russia for its aggression.
He stated this during a discussion at the Council on Foreign Relations in Washington on Tuesday, January 23, an Ukrinform correspondent reports.
"I think it was a wise decision, but then again I was pushing that for two years before we left [the White House]," Biden said, when asked how he sees the decision by the current administration to provide weapons to Ukraine.
Biden said that U.S. defense assistance would only "increase the cost to Russia" for its aggression against Ukraine despite the fact that there is "one big lie" in Russia about the alleged absence of Russians in occupied Donbas.
He also said that there was an opportunity to stabilize the situation in Donbas. To do so, he said, two factors need to be realized. Firstly, this concerns the eradication of corruption, which has been underlined for a long time. This requires genuine changes both at the institutional level and among ordinary people, the politician said.
Secondly, Biden said, it is necessary to apply against Russia an effective policy of international sanctions pressure. In this regard, he said that he and his team of former high-level experts in the previous administration were in contact with the office of current U.S. Vice President Mike Pence.
op