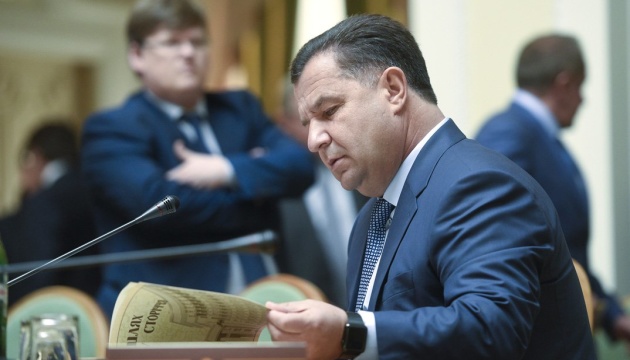 Bill on national security to prove Ukraine's irreversible road to EU, NATO - Poltorak
The adoption by the Verkhovna Rada of a bill on national security will prove Ukraine's irreversible path to joining the EU and NATO, Defense Minister Stepan Poltorak has reported on Facebook.
"The draft law on Ukraine's national security was discussed and supported at a meeting of the National Security and Defense Council of Ukraine on January 17, 2018. The bill takes into account all proposals from the Defense Ministry... The adoption of the law is a clear indication of an irreversible road towards Ukraine's accession to the EU and NATO," Poltorak said.
He noted that the bill regulates the fundamentals and principles of state policy in the field of national security and defense, taking into account the acquisition of membership in the EU and NATO, mechanisms for improving democratic civilian control over the security and defense sector, the system of management of the Ukrainian Armed Forces, in particular, the distribution of tasks, functions, powers, responsibility and accountability of the leadership of the ministry and the Ukrainian Armed Forces.
Poltorak added that at a meeting of the Reforms Committee of the Ukrainian Defense Ministry and the Armed Forces of Ukraine he had thanked foreign advisors from NATO countries, volunteers and all those involved in reforming the ministry for their belief in success.
op