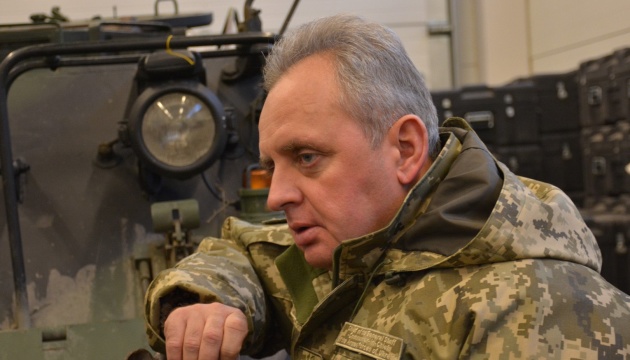 NATO to help reform Ukrainian army - Muzhenko
One of the priorities for Ukraine's cooperation with NATO in 2018 will be assistance in reforming the medical and logistics systems of the Ukrainian Armed Forces.
Chief of the General Staff, Commander-in-Chief of the Ukrainian Armed Forces, Army General Viktor Muzhenko said this after a meeting of the NATO-Ukraine Military Committee in Brussels on Wednesday, an Ukrinform correspondent reports.
"NATO will continue to provide advisory assistance in reforming the General Staff and other bodies of military management, for example, medical and logistics systems, which is a priority this year," Muzhenko said.
He said that the structure of several directorates of the General Staff of the Ukrainian Armed Forces as part of the reform had already been changed in line with NATO standards.
op