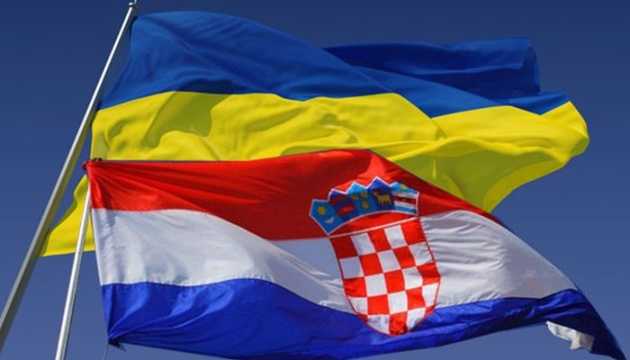 Ukraine, Croatia discuss prospects for military cooperation
Defense Minister of Ukraine Stepan Poltorak and Defense Minister of the Republic of Croatia Mr Damir Krstičević discussed prospects of cooperation between the two ministries.
This is reported on the website of the Defense Ministry of Ukraine.
"We are ready to share our experience in army reforms and development. We are currently modernizing and transforming our army as we have to move and develop our army that should be always ready to respond to all challenges and threats in order to defend our country if necessary," Mr Krstičević said.
Defense Minister of Ukraine Stepan Poltorak stresses that Ukraine and Croatia are friends; people of our countries want to live in democratic countries with European values.
"The independence cost much for our nations, and our history of fighting for freedom and independence is similar," Gen. Poltorak said.
"We plan to hold joint exercises with Croatian troops and we hope you will support our initiative. There are many NATO instructors in Ukraine, they train our military and we would like to learn Croatian experience as we think your experience is also unique," Poltorak said.
ish