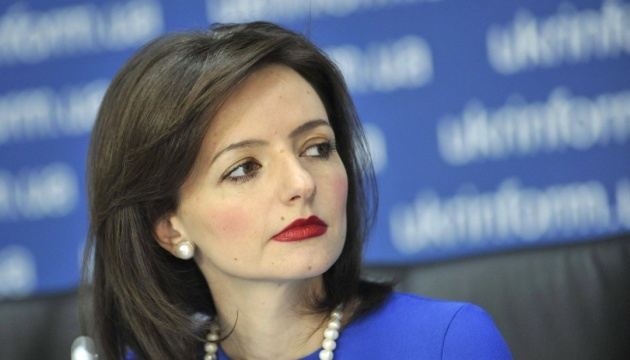 Foreign Ministry studying possible return of military hardware from Crimea to Ukraine
The Ukrainian Foreign Ministry is working out the issue of a statement by Russian President Vladimir Putin on the possible return to Ukraine of military hardware that was left in occupied Crimea.
Foreign Ministry spokeswoman Mariana Betsa told this to the 112 Ukraine television channel on Friday.
Betsa also said that "the issue has many aspects."
On January 11, Putin said that he was ready to return to Ukraine its military hardware from Crimea. He said the issue concerned about dozens of ships and combat aircraft.
In 2014, Russia stated that it would hand over to Ukraine about 350 units of weapons and military hardware following an inventory of Crimean property. It was noted that this was mainly Soviet hardware produced in the 1970s. The Russian Defense Ministry said that this military hardware could not be used in the Russian Armed Forces.
Later, Russia said that hardware transfer had been delayed by Ukraine.
Ukrainian Navy Commander Ihor Voronchenko said that coastguard equipment had remained in Crimea, in particular, two battalions of infantry fighting vehicles and the same number of armored personnel carriers (they were ready for use, APCs required repairs for 15-20%). There were also seven artillery divisions and four mortar batteries.
op