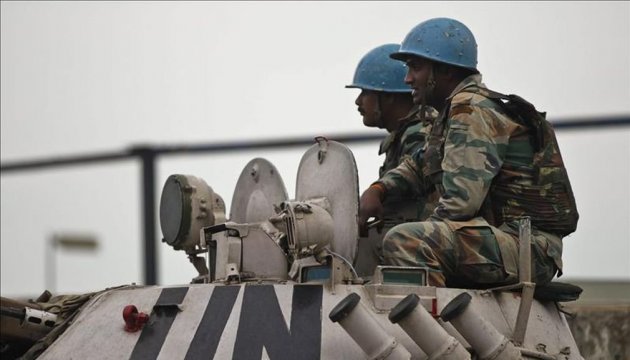 Kurt Volker: UN peacekeeping mission won't be deployed in Donbas without Russia's consent
The deployment of an international peacekeeping mission in Donbas is impossible without the consent of the Russian Federation.
U.S. Special Representative for Ukraine Negotiations Kurt Volker said this during the skype conference from Vienna, the Yevropeiska Pravda Ukrainian online newspaper reports.
"There will no peacekeeping mission if Russia does not give its consent," he said.
According to Volker, the Russian Federation offers to provide guards for the OSCE SMM monitors instead of deploying a peacekeeping mission in Donbas.
"They actually offer to leave their troops on the territory of Donbas and let them control a part of the Ukrainian border. This proposal contradicts the Minsk agreements," the U.S. Special Representative for Ukraine Negotiations said.
He stressed that the international peacekeeping mission would allow the presence of heavy weapons and enable Ukraine to control its border.
"Now there is no control over the border in the occupied territory. This must be stopped. The international forces will be able to control it. Moreover, the peacekeeping mission will enable the OSCE monitors to perform their work properly," Volker added.
ol