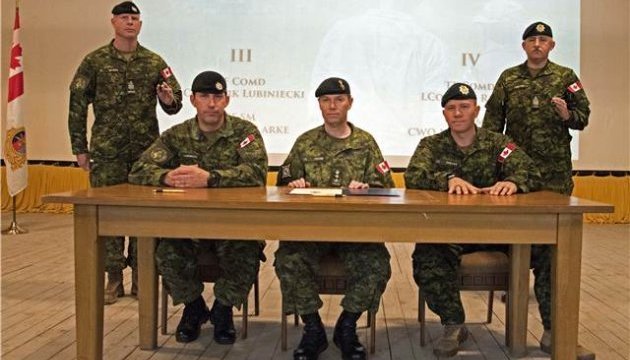 Canada learns in Ukraine how to counter hybrid war – UNIFIER
By training Ukrainian troops, Canada is adopting modern practices of countering hybrid aggression.
Commander of Joint Task Force-Ukraine Lieutenant-Colonel Kristopher Reeves said this in an interview with the Ukrainian ICTV channel.
"We gain new knowledge every day as we witness modern military actions that Russia is conducting here in Ukraine, the so-called hybrid war. Therefore, we adopt practices of the Ukrainian military," Reeves said.
He added that the gained knowledge allowed Canada to better prepare for action in similar situation.
"We are improving our understanding of how a large technologically advanced state of NATO can more effectively act in such an environment," the Lieutenant-Colonel said.
According to him, Canadian instructors are making more efforts to improve not so much immediate combat skills as general principles of managing the military units.
"You might think that the basic knowledge we impart is the effective use of anti-tank weapons or improved target shooting skills. In fact, as a NATO member state, we work to improve the decision-making processes, combining a variety of military tools so that Ukrainians could act more effectively on the battlefield and restrain Russian aggression in the east," Reeves explained.
ol