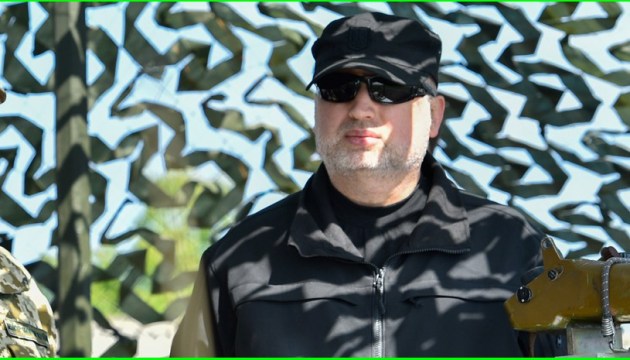 Turchynov congratulates Ukrainian military on Armed Forces Day
Secretary of the National Security and Defense Council of Ukraine Oleksandr Turchynov has congratulated the Ukrainian military on the Day of the Armed Forces of Ukraine.
"It was 100 years ago, in 1917, when the Armed Forces of the Ukrainian People's Republic were created but the discord in the country, the absence of a single military hierarchy, the lack of understanding of the importance to protect the country led to the loss of our independence and our army for many years. Today we must draw conclusions from the history of our country," he said.
Turchynov stressed that their profession is dangerous, respected and one of the most important for the security of the state.
"Being a military is a calling. Patriotism, professionalism, invincibility, and courage of our warriors, their loyalty to duty became the pledge of victory. The Armed Forces of Ukraine are ready to repel any provocation, Ukraine's combat experience is already being studied in the armies of NATO member states!" Turchynov said.
iy