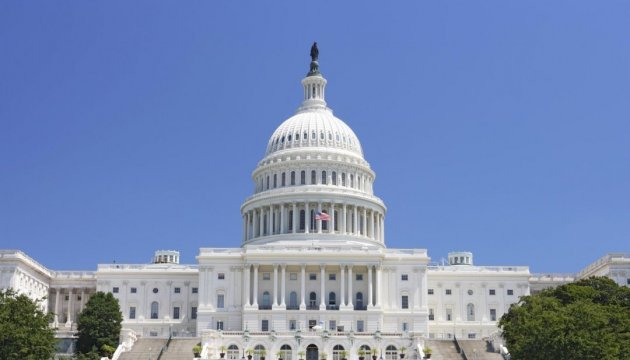 U.S. Congress approves defense budget of $350 mln for Ukraine
The U.S. Armed Services Committees of the House of Representatives and the Senate have approved a draft defense budget for the fiscal year 2018, which envisages $350 million for Ukraine, including in the form of lethal weapons.
This is stated in official explanations made public by the committees on Wednesday, November 8, an Ukrinform correspondent reports.
"The NDAA [National Defense Authorization Act] authorizes $350 million to provide security assistance to Ukraine, including defensive lethal assistance," the document reads.
It specifies that the legislation restricts half of these funds until the Secretary of Defense certifies that Ukraine has taken substantial action to make defense institutional reforms critical to sustaining capabilities developed using security assistance.
In general, the NDAA authorizes $4.6 billion for the European Deterrence Initiative (EDI) to reassure NATO allies and enhance the U.S. deterrent and defense postures in Europe.
In addition, it is planned to allocate up to $100 million from the European Deterrence Initiative to conduct or support a single joint program of the Baltic nations to improve their resilience against and build their capacity to deter Russian aggression. The document also authorizes to allocate $58 million for measures in response to the Russian violation of the INF Treaty.
In total, the NDAA supports a topline of $700 billion for national defense, for a total of $26.1 billion above the president's request.
For final approval, the bill should pass a general vote in the House of Representatives and the Senate, and then it should signed by the U.S. president.
op