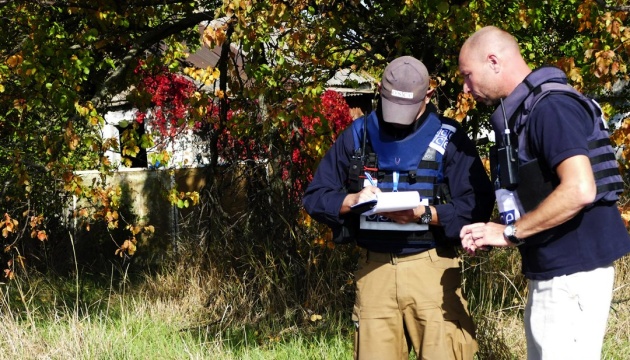 OSCE SMM spots tanks of militants near Donetsk
OSCE SMM monitors spotted six tanks of unknown type near the occupied village of Zernove, 70 kilometers south of Donetsk.
This is stated in the report of the OSCE Special Monitoring Mission to Ukraine.
"The SMM saw six tanks (type unknown) being unloaded from tractor-trailers near "DPR"-controlled Zernove (70km south of Donetsk), in a zone within which deployment of heavy armaments and military equipment is proscribed according to Point 5 of the Memorandum of 19 September 2014," the report says.
In addition to the tanks, the SMM also saw together with the tanks about 18 infantry fighting vehicles (IFV) (BMP-2), assessed as new or refurbished, and 12 military-type trucks.
In areas outside government control, beyond the respective withdrawal lines, the SMM visited such holding areas and saw six multiple launch rocket systems (BM-21, Grad, 122mm) and six self-propelled howitzers (2S1 Gvozdika, 122mm) present. The SMM noted that 12 mortars (11 PM-38 and one 2B11) continued to be absent.
ol