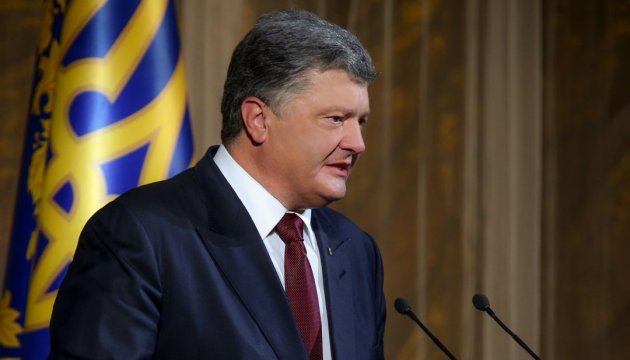 Poroshenko says how to make Russia agree to peacekeepers in Donbas
The support of the entire world community for the resolution on deployment of UN peacekeepers in Donbas will hinder Russia from putting a veto on it.
President of Ukraine Petro Poroshenko said this in an interview with CBC News.
"When Russia illegally annexed Crimea and attacked my nation, it completely ruined the whole post-war security system. If Russia was the only nation against the peacekeeping [operation], it would be very difficult for Russians to explain why [they are against]," Poroshenko said.
According to him, such actions of the Kremlin will be recognition of Russia's occupation of Donbas.
"In this situation, we will go to the International Court of Justice, and Russia would be responsible for the military conflict," Poroshenko explained.
In his opinion, UN peacekeepers on the Ukraine-Russia border would create conditions for the reintegration of Donbas.
ol