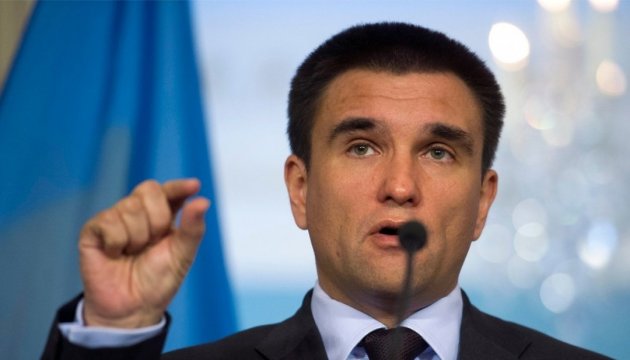 Responsibility for every violation of international law must be inevitable – Klimkin
The international regime of non-proliferation of nuclear weapons will significantly improve if security guarantees are obligatory for implementation, and the responsibility for violating international law is inevitable.
Ukrainian Foreign Minister Pavlo Klimkin stated this at the ministerial meeting of the UN Security Council, the press service of the Foreign Ministry reports.
"Violation of international law, including in the field of non-proliferation of weapons of mass destruction, poses the greatest threat to international peace and security," Klimkin said.
He stressed that the responsibility for every violation must be inevitable.
The Ukrainian minister separately emphasized that Russia had flagrantly violated its obligations because of the armed aggression against Ukraine which undermined the fundamental foundations of global security.
Recalling the key provisions of the Budapest Memorandum of 1994, Klimkin noted that the international non-proliferation regime would significantly improve if security guarantees were obligatory for implementation.
ol