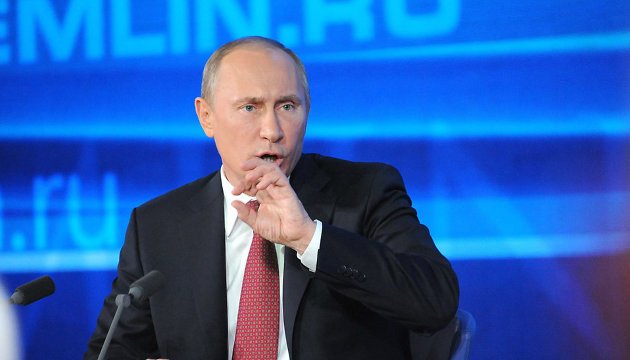 Putin to leave Donbas himself - ex-Lithuanian PM
A possible UN peacekeeping force in the Donbas should be deployed on the line of contact and on the border with Russia so as to prevent the transfer of manpower and arms from Russia to the occupied territory, former Lithuanian Prime Minister Andrius Kubilius has said.
"We need to think where these UN peacekeepers will stay - on the line of contact or on the state border of Russia with Ukraine? These are 'two big differences.' Perhaps the best way out of the situation would be to place them in both places: on the one side so as to cease fire, and on the border so as to stop the flow of people and weapons from Russia," he said in an interview with Ukrinform.
Kubilius said that due to Russia's military presence in Ukraine President Vladimir Putin is receiving more economic and financial problems in Russia itself.
"I cannot be a naive optimist, but I have a feeling that Putin may have a desire to leave the Donbas somehow. However, it is likely that this will happen not before the presidential election in Russia," he said.
Earlier, Putin supported the idea of placing UN peacekeepers in the conflict zone in the Donbas, but said that the peacekeeping force should be placed only on the line of contact.
Instead, the Ukrainian side insists that peacekeepers should be deployed throughout the entire occupied territory of the Donbas, as well as on the Ukrainian-Russian border.
Later, Putin said that he was ready to take into account in his proposal about UN peacekeepers the remark that they should be deployed on the whole territory of the occupied Donbas.
On September 18-21, Ukrainian President Petro Poroshenko will pay a visit to the United States to attend a session of the UN General Assembly and raise the issue of the deployment of a peacekeeping mission in the Donbas.
op