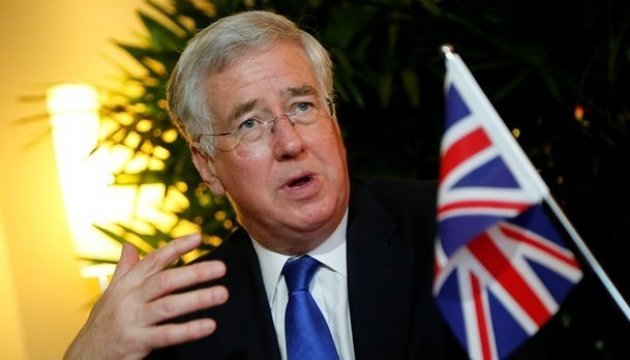 Britain calls Russian drills a provocation against NATO
British Defense Secretary Michael Fallon has said that upcoming large-scale joint Russian-Belarusian military exercises Zapad 2017 (West 2017) are aimed at "provoking" NATO and "testing" its defenses, Radio Liberty reports.
"Russia is testing us and testing us now at every opportunity. We're seeing a more aggressive Russia. We have to deal with that," Fallon said.
Fallon, repeating the assessment of a number of other Western officials, said that more than 100,000 Russian and Belarusian military would participate in the drills.
"This is [Russia's] biggest exercise I think for four years -- over 100,000 Russian and Belarusian troops ... on NATO's borders. This is designed to provoke us, it's designed to test our defenses, and that's why we have to be strong," he said.
NATO Secretary General Jens Stoltenberg shared his point of view, urging Russia to be fully transparent in providing information about the exercises.
"We have seen before that Russia has used big military exercises as a disguise or a precursor for aggressive military actions against their neighbors. That happened in Georgia in 2008 when they invaded Georgia, and it happened in Crimea in 2014 when they illegally annexed [Ukraine's] Crimea [region]," Stoltenberg said.
op