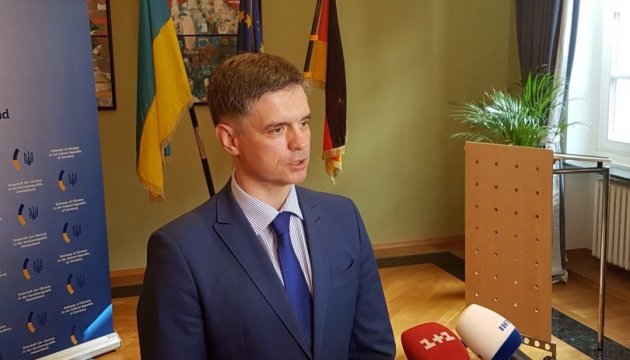 Prystaiko names Ukrainian army's superiority over NATO troops
Ukrainian soldiers, when confronting Russian aggression, have gained significant combat experience and psychological stability, which is useful for the armed forces of NATO countries.
Head of Ukraine's Mission to NATO Vadym Prystaiko said this at a meeting with Ukrainian journalists in Brussels on Tuesday, an Ukrinform correspondent reports.
"The leadership of the alliance and the leadership of the allied governments see the subject of Ukraine's accession to NATO in two tracks. The first is the powerful military capability of the Ukrainian army to fight, and the most important thing is the psychological willingness to fight... This is something that many nations lack, and they are aware of it," the ambassador said.
Prystaiko also noted positive assessments by the alliance regarding the reform of the Armed Forces and the potential of the Ukrainian army.
"But there are also political factors that need to be recognized. And the political balance in the recognition by the alliance of Ukraine [in terms of joining NATO] still does not allow us to make a decision in favor of our state. It's about a consensus," he said.
He said that he discussed these issues with NATO Secretary General Jens Stoltenberg on September 4.
"NATO is a consensus of ideas. Political hesitancy is still winning," Prystaiko added.
op