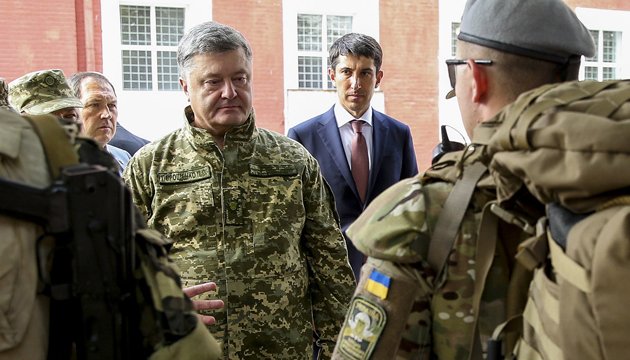 Zapad 2017 drills a threat to Ukraine - Poroshenko
Joint Russian-Belarusian military exercises Zapad 2017 pose a threat to Ukraine, Ukrainian President Petro Poroshenko has said.
The head of state said this in a comment, the video of which was posted by his press secretary Sviatoslav Tseholko on Facebook.
"As for the Zapad exercises, we are very attentive to the holding of these exercises. We see the possibilities of a threat, including to Ukraine's territorial integrity," Poroshenko said.
At the same time, he stressed that during his recent visit to Ukraine Belarusian President Alexander Lukashenko assured him that there would be no threat from Belarusian territory now or in the future.
"And I hope that he will keep his promise. There is no reason to question this now," Poroshenko said.
He said that Ukraine would closely monitor that all military equipment brought from Russia for the exercises is taken back to Russia after the maneuvers are completed.
The active phase of the Russian-Belarusian military exercises is scheduled for September 14-20.
op