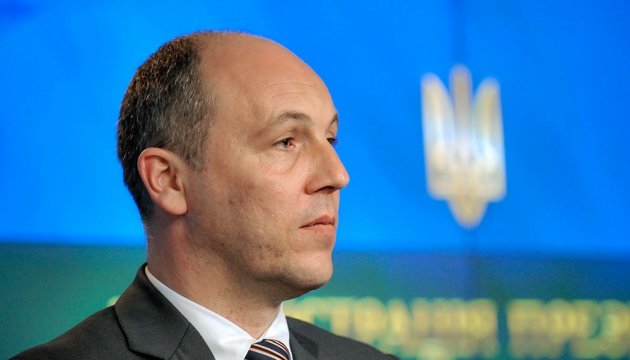 Parubiy hopes for positive decision on arms supplies to Ukraine
Verkhovna Rada Chairman Andriy Parubiy has said he hopes that the Ukrainian diaspora will lobby the issue of providing Ukraine with weapons.
He stated this at a roundtable meeting in the Verkhovna Rada on the occasion of the 50th anniversary of the existence and activities of the Ukrainian World Congress (UWC), an Ukrinform correspondent reports.
"In the times of the war against the Russian aggressor, the question of obtaining defensive weapons remains important, and we in parliament and the Ukrainian authorities are doing a lot for this purpose. But we also expect that [thanks] to the world's Ukrainians involved in lobbying this issue, we will be able to have a positive decision in the near future," Parubiy said.
UWC President Eugene Czolij, in turn, promised that representatives of the diaspora would turn to the United States with the request to provide weapons to Ukraine and help it protect its borders.
op