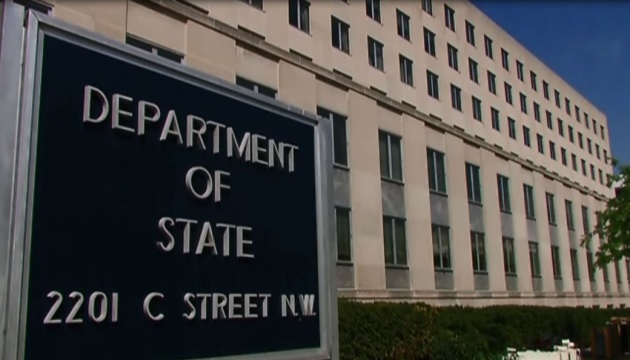 State Department still considering sending weapons to Ukraine
The United States has not yet made a formal decision on providing Ukraine with lethal weapons, State Department Spokesperson Heather Nauert has said.
She stated this at a briefing in Washington on Wednesday, an Ukrinform correspondent reports.
"[Defense] Secretary [James] Mattis is in Ukraine. In terms of the weapons program, there have been no decisions made. We're not going to rule it in; we're not going to rule that out right now," Nauert said.
Ukraine has repeatedly submitted the lists of weapons it needs to individual countries and organizations. First and foremost, the issue concerns anti-tank and anti-aircraft systems.
There is no formal ban on the supply of lethal weapons to Ukraine. The embargo on arms deliveries was imposed in 2013 to prevent the dispersal of demonstrations, but the ban was later lifted. However, Ukraine still cannot get lethal weapons or even industrial equipment to increase the technological level of the defense industry.
As Ukrinform reported, a new impetus to bilateral cooperation between Ukraine and the United States was given after a visit by Ukrainian President Petro Poroshenko to the United States on June 19-21, 2017.
op