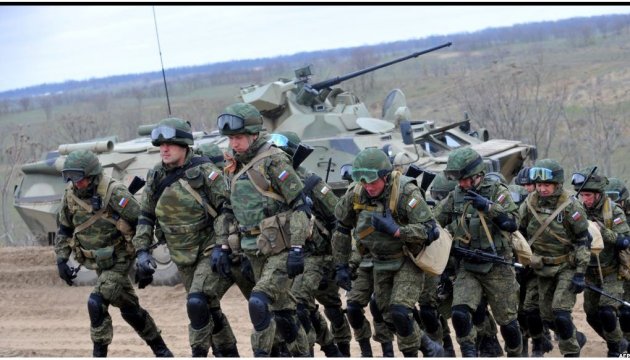 Ukraine to send observers for Russian-Belarusian exercises
Two Ukrainian observers will monitor the course of the Zapad 2017 Russian-Belarusian exercises from September 16 to September 20, the press service of the General Staff of the Ukrainian Armed Forces has reported.
"The Ukrainian side confirms the invitation for Ukrainian representatives to observe the Zapad 2017 military exercises that are to be held in Belarus with the participation of Russian troops," reads the statement.
In addition to Ukraine, the invitations to observe the exercises have been sent to Latvia, Lithuania, Norway, Poland, Sweden, and Estonia.
"Under the provisions of the Vienna Document 2011 on Confidence- and Security-Building Measures Ukraine has received from the Republic of Belarus a formal invitation for two representatives of the Ukrainian Armed Forces to monitor military activities during the stage of practical actions of troops (forces) as part of the Zapad 2017 joint strategic exercise on the territory of the Republic of Belarus from September 16 to September 20, 2017," reads the statement.
The Eastern European countries of NATO and Ukraine expressed concern over Russian military exercises scheduled for September, not excluding that they might be used for provocations against neighbors. Some politicians and military noted that up to 100,000 people could be involved in the Zapad 2017 exercises and they can be used as a screen for the deployment of Russian troops in Belarus.
op