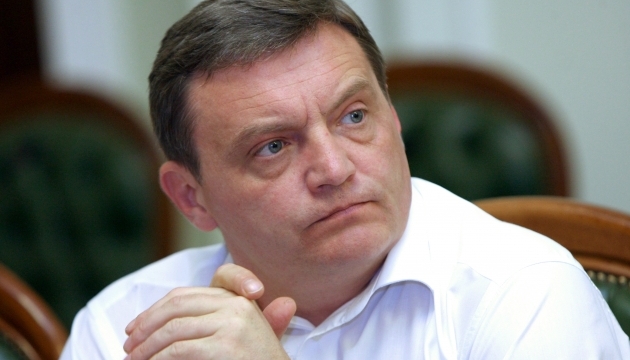 Hrymchak: Russia will leave Donbas
The decision on the withdrawal by Russia of its troops from Donbas has already been made, Deputy Minister for Temporarily Occupied Territories of Ukraine Yuriy Hrymchak has said.
"I think that the decision on Donbas, to a great extent, has already been made. They will go away. The only thing that is being discussed now is how they go away, under what conditions, etc.," he told Ukraine's Channel 5, when asked to comment on the results of a meeting between U.S. Special Representative for Ukraine Kurt Volker and Russian presidential aide Vladislav Surkov.
In his opinion, Surkov's behavior after the meeting with Volker was quite natural in this situation. What actually happened at the meeting will be made clear after Volker arrives in Kyiv, he said.
"I think he [Volker] will be here [in Kyiv] with the U.S. Secretary of Defense, at our [Independence Day] parade. Let me remind you that the Ukrainian president said in Munich that no decision will be taken without us. So Volker flew first to Ukraine and was on the contact line. Then he visited all of our allies and departed to tell what the Russians need to do. I think everything will be fine," Hrymchak said.
Surkov and Volker met in Minsk on August 21. The sides discussed the settlement of the conflict in east Ukraine.
op