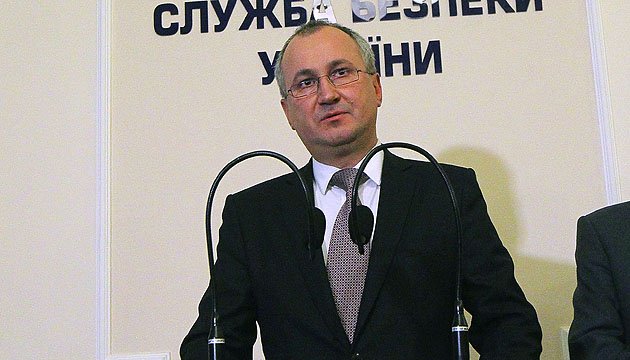 SBU detains leader of Russian saboteurs who plotted killing of politicians
Chief of the Security Service of Ukraine (SBU) Vasyl Hrytsak has said that SBU officers detained in Kharkiv the leader of a Russian sabotage group plotting the assassinations of several public and political figures in Ukraine.
He said this at a briefing in Kyiv on Thursday, an Ukrinform correspondent reports.
"In Kharkiv, we detained the head and executor of a sabotage group, who is connected with the directorate of the Russian general staff. The group was tasked with assassinating several public and state figures in Ukraine," Hrytsak said.
He noted that he could not name these public figures, because these people had not given permission to reveal their names.
Hrytsak also recalled that a sabotage group that planned to detonate a bomb outside a unit of the National Guard of Ukraine in Mariupol was detained on July 13. Members of this group were detained when they were laying an anti-personnel mine near the police unit.
Hrytsak said that this mine had been produced in Russia.
SBU also detained saboteurs in Odesa who blew up a car on July 24, he added.
op