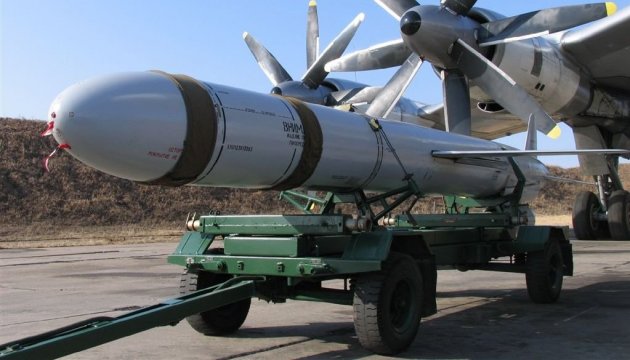 Russian missiles from Crimea may reach Europe and Middle East
Russia has equipped the ships of its Black Sea Fleet with Kalibr-NK missiles that have a range of about 2,500 kilometers.
If the ships of this class are stationed in the annexed Crimea, such missiles may reach European countries, as well as the Middle East, North Africa, Western Asia and the Suez Canal, the press service of the Ukrainian Ministry for Temporary Occupied Territories and Internally Displaced Persons reported.
"The Russian Federation has created in the Autonomous Republic of Crimea a militarized zone that is not accessible to international control and monitoring. Modern military armaments and military equipment continue to flow to the peninsula. According to the latest statements made by some politicians and public figures in several European countries, not everyone fully understands the nature and reality of a threat to the entire continent as a result of annexation and subsequent militarization of Crimea," the report says.
According to the ministry, in December 2015, the Russian Black Sea Fleet was replenished by two small missile ships, the Zeleny Dol and the Serpukhov, equipped with Kalibr-NK missile systems. According to military experts and Russian media reports, these missile systems, using 3M14 (SS-N-27 Sizzler) missiles, allow them to hit targets at distances up to 2,500 kilometers.
"In the conditions of the stationing of the ships of this class in Crimea, in the damage radius are European countries - from Romania to France and Scandinavian countries, as well as countries of the Middle East, North Africa, Western Asia and an important strategic object - the Suez Canal," the report says.
The ministry also noted that Russia consciously relies on ships of this type, since the 1987 Intermediate-Range Nuclear Forces Treaty forbids the ground-based deployment of cruise missiles similar to 3M14s in terms of range, while a ship carrying such missiles is relatively inexpensive and enjoys the advantage of fire from the water areas, where it can be protected by coastal forces.
"The Zeleny Dol and Serpukhov warships are currently part of the Russian Baltic Fleet, which makes it possible to use them within a circle with a radius of 2,500 kilometers, with a center in the Kaliningrad region. Almost all European countries, including Iceland, are in the danger zone. It should be noted that on this territory there are 20 nuclear power plants and 139 chemical enterprises of the European Union," the ministry said.
It also recalled that on August 19, 2016, these ships, which at that time were part of the Russian Black Sea Fleet, carried out three missile strikes against Syria.
The ministry said that Russia continues to exert military pressure on Europe to achieve political goals and creates a threat to the existence of peace not only in Ukraine, but also throughout the European region.
op