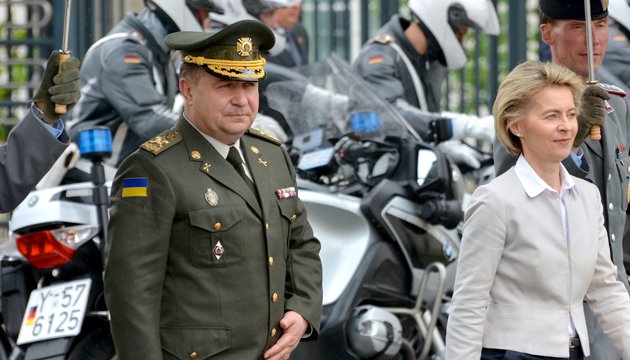 Defense Minister Poltorak: Rapid Trident 2017 international exercise to be held in Lviv region in September
The Rapid Trident 2017 exercise will kick off in Lviv region in early September.
Defense Minister of Ukraine Stepan Poltorak stated this during his visit to Lviv region to check the activities of the National Academy of Ground Forces.
"This year more than 2,500 servicepersons from Ukraine and 14 [NATO] partner countries will take part in the military exercise. Comparing with the previous years, this will be a large-scale exercise," the minister said.
According to Poltorak, Rapid Trident 2017 gives good chances for Ukraine to get the standards existing in the countries of the Alliance, while partners of Ukraine will have the opportunity to learn the experience of Ukrainian servicepersons, obtained during combat activities.
iy