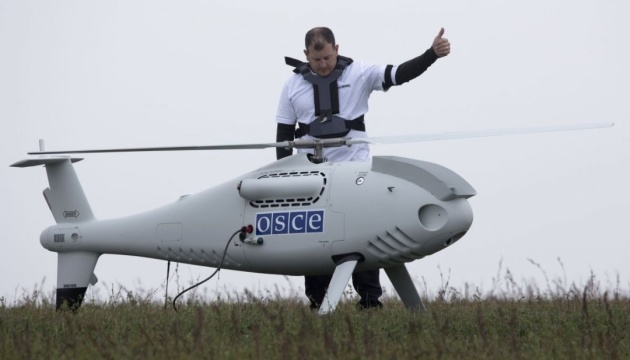 OSCE: 'DPR' militants held observers for 20 min
"DPR" militants held a patrol of OSCE observers in Donbas for 20 minutes and prevented them from working in the village of Pikuzy, where the mission's drone was fired on earlier on Thursday, according to a report posted by the OSCE Special Monitoring Mission to Ukraine on Twitter.
"After SMM UAV shot at, so-called 'DPR' held SMM patrol in Pikuzy for 20 min, threatening to confiscate UAV footage. Clear violation of Minsk," the report reads.
Earlier, the OSCE's unmanned aerial vehicle was fired on in "DPR"-controlled Pikuzy. The mission described this as another attempt to prevent monitoring.
op