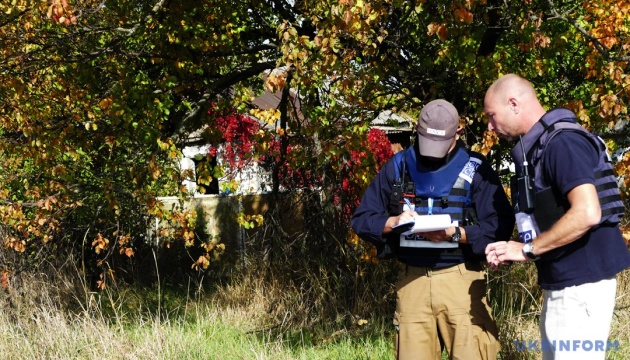 OSCE mission detects anti-tank mines on road to Debaltseve
An unmanned aerial vehicle of the OSCE Special Monitoring Mission to Ukraine spotted continued presence of anti-tank mines on the MO3 road from Svitlodarsk to Debaltseve early on Tuesday, August 8, the mission has reported on its Facebook page.
A few hours later mines and UXOs were removed and OSCE SMM patrol was able to travel to Debaltseve along this road, according to the report.
"This is the second time in three weeks we see that the sides can clear MO3 road from mines and UXOs if they really want to," OSCE SMM Principal Deputy Chief Monitor Alexander Hug said.
He said that it was time for the sides to fulfill commitments they made long time ago and open the MO3 road, as well as other roads in Donbas, for the civilians who cross the contact line on a daily basis.
"It is time for the sides to demine, not move forward, disengage, and withdraw weapons," Hug said.
op