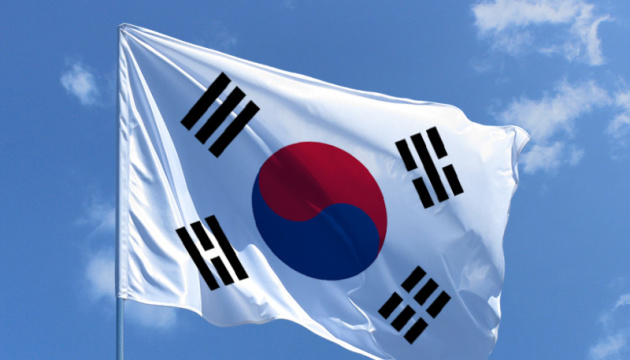 Ukraine, South Korea discuss strengthening of military cooperation
Secretary of the National Security and Defense Council of Ukraine Oleksandr Turchynov has initiated a meeting of the Ukrainian-South Korean commission on military and technical cooperation, according to a report posted on his official website.
Turchynov met with South Korean Ambassador to Ukraine Lee Yang-goo on August 2. During the meeting, the sides discussed the deepening of bilateral cooperation in the military and space spheres, as well as holding a meeting of the bilateral commission to speed up the implementation of joint projects.
"There is a large range of directions in which we could bring our cooperation to a fundamentally new level," Turchynov said.
He said that the two countries have a lot in common. "Ukraine and the Republic of Korea, in the conditions of military confrontation, were forced to ensure the socio-economic and democratic development of their countries."
Lee Yang-goo, in turn, emphasized the interest of the South Korean government in deepening cooperation with Ukraine.
He also said that the Republic of Korea supports the territorial integrity and sovereignty of Ukraine.
"We understand you perfectly well. After all, South Korea has suffered crushing wars, external pressure and powerful economic crises, but without it our country would have never become so strong and advanced as it is now. Any crisis gives us an opportunity for further development," Lee Yang-goo said.
The 5th International Economic Forum Ukraine-South Korea was held in Kyiv in late July 2017.
op