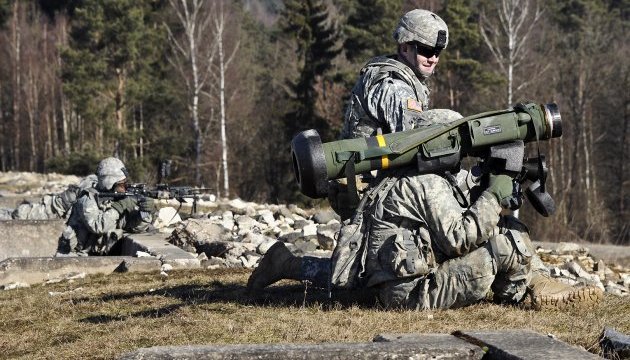 U.S. military developing plan to provide weapons to Ukraine - USA Today
The Joint Chiefs of Staff of the United States have started the process of planning supplies of lethal defensive weapons to Ukraine, USA Today reported on Monday.
"The U.S. military for the first time is putting together a plan to provide lethal defensive weapons to Ukraine to counter a growing Russian military menace to Ukraine and Europe," reads the report.
The planning underway by the Joint Chiefs of Staff requires White House approval, which "puts President Trump in a bind because it threatens to upend his hopes of improving relations with Russian President Vladimir Putin."
Meanwhile, an official at the White House's National Security Council said that the U.S. government "has not ruled out providing defensive weapons to Ukraine." According to him, the issue is being debated in the White House as violence spikes in eastern Ukraine, and as Russia prepares for a large military exercise that analysts expect will put more tanks on the borders of Ukraine and NATO countries.
"It's about time," Senator John McCain wrote on Twitter, responding to reports of plans to arm Ukraine.
It's about time. @WSJ: "Pentagon Offers Plan to Arm #Ukraine" https://t.co/JoOyRv5U63

— John McCain (@SenJohnMcCain) 31 июля 2017 г.
The logic behind arming Ukraine, which the Kremlin opposes, was endorsed this week by Trump's special representative to Ukraine, former NATO envoy Kurt Volker.
"Defensive weapons, ones that would allow Ukraine to defend itself, and to take out tanks for example, would actually help" stop Russia threatening Ukraine, Volker said in a BBC interview on Tuesday.
op