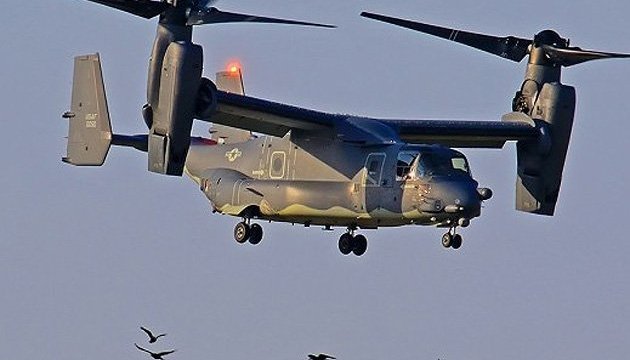 Unique US tilt-rotor aircraft arrive in Ukraine for first time
Two unique Osprey tilt-rotor aircraft of the U.S. Marine Corps have arrived in Odesa as part of the Sea Breeze 2017 military exercises, the local online news site Dumskaya has reported.
According to the report, the Bell V-22 Osprey aircraft, combining the advantages of an airplane and a helicopter, landed in Odesa for refueling. The aircraft were heading to a military base in Mykolaiv region to take part in the Sea Breeze 2017 maneuvers.
Tilt-rotor aircraft are intended for landing troops, in particular, to the seacoast. The V-22 Osprey is powered by two Rolls-Royce T406 turboshaft engines.
op