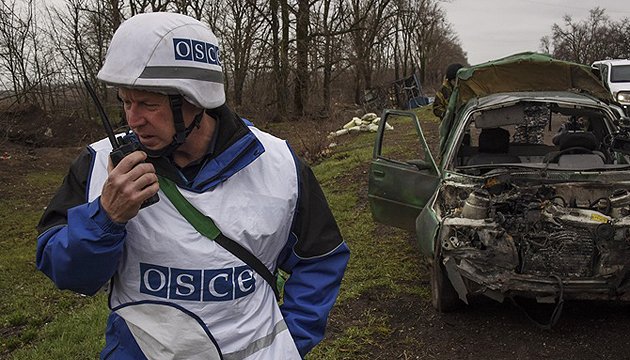 OSCE resumes patrolling in Donbas
The patrols of the OSCE Special Monitoring Mission to Ukraine have resumed patrolling in the so-called "Luhansk People's Republic", which was interrupted after the patrol car blast near the village of Pryshyb.
Deputy head of OSCE SMM regional office Arne Dalhaug announced this at a briefing in Luhansk on April 25.
"The patrol of the Luhansk team yesterday was mainly canceled in connection with the tragic incident. We resume patrolling today," he said.
He specified that patrolling in the "LPR" was carried out with certain restrictions.
Arne Dalhaug noted that the monitors constantly faced the risks when working in the conflict zone in Donbas.
ol