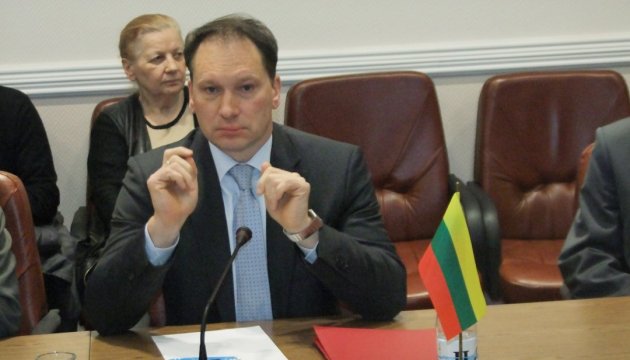 OSCE to coordinate four projects on chemical safety in Ukraine
The OSCE in cooperation with the international partners will coordinate four projects on chemical safety in Ukraine worth more than EUR 2 million.
OSCE Project Coordinator in Ukraine Vaidotas Verba said this in a commentary to an Ukrinform correspondent on the sidelines of the Warsaw-Kyiv International Forum: Developing cooperation in reducing chemical threats and enhancing chemical safety and security and voluntary fire service.
"We have four projects on paper. The first one relates to improvement of Ukrainian legislation in this field. The second project is connected with strengthening of the resource base for the identification of chemicals," Verba said.
According to him, the third project will be implemented jointly with the Ukrainian border guards. It will relate to prevention of chemicals transportation across the border and interaction between different services in this context. The fourth project will be connected with the organization of the training sessions on chemical safety and improvement of the resource base for their conduct.
According to the OSCE representative, it is also planned to implement the fifth project, specifically on eastern Ukraine – countering chemical threats in the area of ​​the contact line.
ol