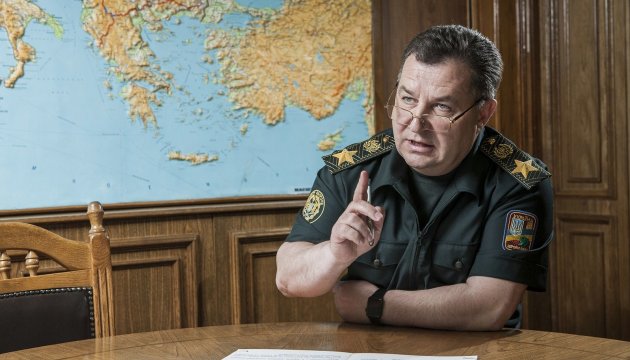 Minister Poltorak: About 40,000 Ukrainian volunteer soldiers fighting in Donbas
There are about 40,000 volunteer soldiers now in Donbas and all of them have voluntarily made the decision to defend their Motherland.
Ukrainian Defense Minister Stepan Poltorak said this during the ceremony of awarding the servicepersons on occasion of the Day of Volunteer Soldier of Ukraine.
"Currently, there are about 40,000 servicepersons in the ATO area, and all of them are volunteers," Poltorak said.
Poltorak noted that namely volunteers had started to defend Ukraine in the first days of Russian aggression.
"The volunteers were the first who had realized it was necessary to protect our state from the Russian aggression, when there had not been enough weapons and equipment. Those people made decision that they had defended the honor and dignity during the Euromaidan protests and now should defend our state," the Ukrainian Defense Minister said.
ol