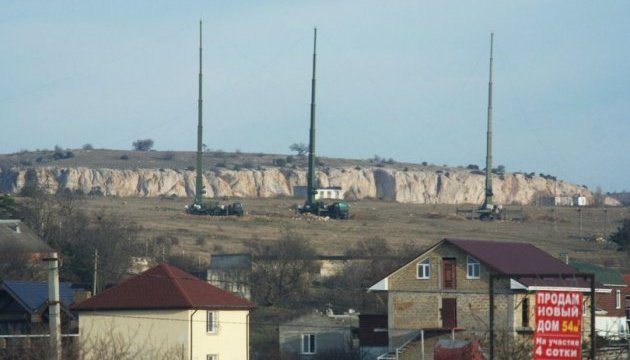 Russia deploys modern electronic warfare complex in occupied Crimea
Russian military has deployed Murmansk-BN electronic warfare complex in the annexed Crimea to monitor all the NATO ships in the Mediterranean.
This is reported by Crimea.Realities online media outlet.
Murmansk-BN is a coastal electronic warfare complex, which conducts radio reconnaissance, intercepts the enemy signals and suppresses them along the entire short-wave range at the distances up to 5,000 km. The complex is mounted on seven trucks. The antenna complex is mounted on four telescopic supports up to 32 meters high. The standard deployment time is 72 hours.
ol