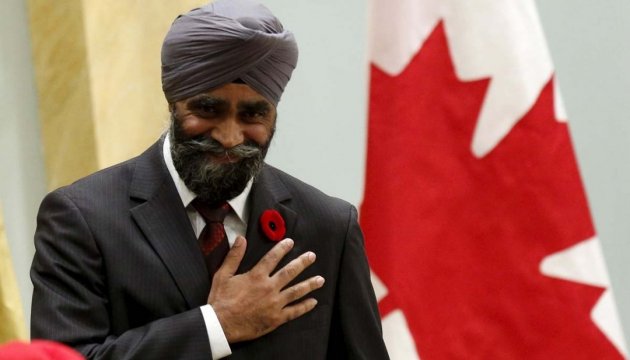 Canada extending military mission in Ukraine for two years
Canada is officially extending operation UNIFIER, its military training mission in Ukraine, until the end of March 2019.
Defence Minister of Canada Harjit Sajjan announced this on Monday in Ottawa, an Ukrinform correspondent reported.
According to Sajjan, Russia's actions were what caused Canada to step in and help Ukraine.
"Crimea, Ukraine and some of the other actions that they have taken. So that's something we always have to put into context. It is their actions that are making us to respond in this manner," he said.
The Canadian minister also said that the Canadian forces will be helping with small team training, explosive ordnance disposal, military policing, medical training and modernizing Ukraine's logistics system.
In addition, Sajjan expressed his support for those changes being taken place in Ukraine.
iy