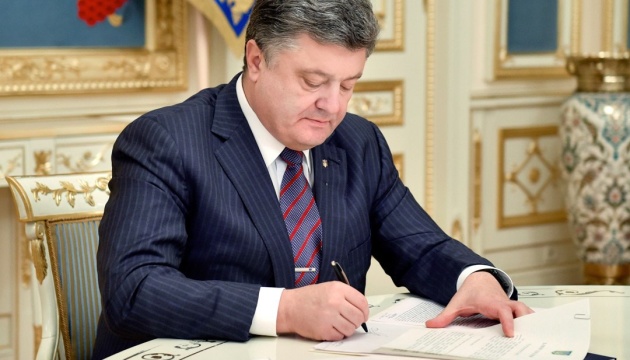 President Poroshenko signs law on ratification of Ukraine-Indonesia defense cooperation agreement
President of Ukraine Petro Poroshenko has signed the law on ratification of the agreement between the Cabinet of Ministers of Ukraine and the Government of the Republic of Indonesia on cooperation in the defense sector, which was adopted by the Verkhovna Rada of Ukraine on February 8, 2017. The agreement was signed during the state visit of President Poroshenko to Indonesia on August 5, 2016.
This is reported by the President's press service.
"The agreement introduces the general principles for development of defense cooperation between the two countries in the areas of mutual interest, in accordance with the laws of the states, the principles of mutual respect, trust and benefit," the statement reads.
The areas of Ukraine-Indonesia cooperation will include the exchange of visits of senior officials, including those of the armed forces; development of military and technical cooperation; cooperation in the field of defense industry and logistics; cooperation in defense research and technological field; exchange of information on defense and military issues; collaboration in military education and training.
ol