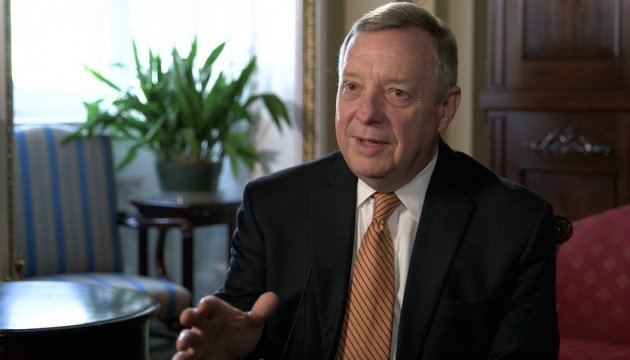 US Congressman, US Senator urge Washington to provide Ukraine with lethal weapons
It's time for Washington to provide Ukraine with defensive lethal weapons to help the country defend against "Russian-separatist forces" in the east.
U.S. Senator Richard Durbin and U.S. Congressman Mike Quigley said this in an interview with Radio Liberty during their visit to Kyiv.
According to Durbin, the conflict in the Donbas "has reached a point when we need to be honest."
"Its [Russia's] activity in eastern Ukraine, in Donetsk, does not show they were ready to retreat. We should provide Ukraine with the tools and weapons, if it needs them to protect its people," he said.
Congressman Quigley noted that Ukraine should be provided with defensive lethal weapons as its opponent is using modern technologies and Ukrainians "confront the advanced force."
ol