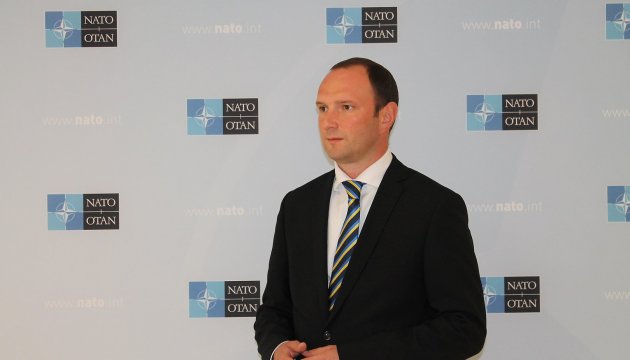 Yehor Bozhok: Russia may prepare provocations under cover of Zapad-2017 drills
Acting Head of the Mission of Ukraine to NATO Yehor Bozhok says he doesn't rule out that Russia can use Zapad-2017 (West-2017) military drills to carry out further provocations.
In an interview with own Ukrinform correspondent, Bozhok said: "We're particularly concerned about the fact that the deterioration of the situation in eastern Ukraine continues amid preparations of the Russian Federation for the Zapad-2017 military exercises in summer and autumn. Obviously, they will take place near the borders of Ukraine - in the south-east [for Russia – it is south-west]," he said.
Bozhok also noted that Russia doesn't unveil its plans for these drills, their type and program.
"We consider the latest escalation in the east of our country as one of the elements of the continuing aggression of Russia, as well as in the context of these exercises. Unfortunately, nobody can now guarantee that under the cover [of these drills] any other provocations, escalations will not happen in the summer," said the acting head of the Mission of Ukraine to NATO.
As a reminder, Russia holds strategic command and staff exercises every year. This year they will be held in the western regions of the Russian Federation.
iy