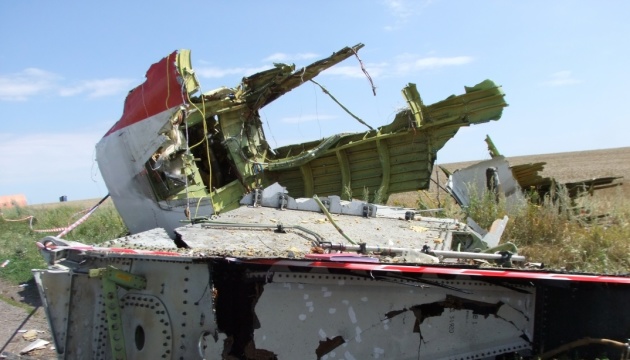 Bellingcat identifies officer responsible for transportation of Buk missile launcher downing MH17 flight
Bellingcat international team of investigators has released a report in which identified an officer, responsible for transportation of Buk missile launcher to Donetsk region, which was later used to down MH17 flight.
The report "Identifying Khmuryi, the Major General Linked to the Downing of MH17" was released in the evening of February 15.
The authors of the report identified that retired Russian officer Sergey Dubinsky a.k.a. "Khmuryi", who took part in armed hostilities in Afghanistan and Chechnya, was responsible for Buk transportation.
"Dubinsky is a Russian war veteran, who was a Colonel in July 2014, fought in the Soviet-Afghan war, then in Chechnya. Afterwards, he served in the 22th Separate Brigade for Special Purposes, linked to the Russia's Main Intelligence Directorate," the Bellingcat's report reads.
"Sergey Dubinsky was granted the higher rank of major general in the Donetsk People's Republic in, apparently, August 2014, shortly after the downing of MH17, and later relocated to the Russian Federation after being expelled from Donetsk for alleged financial crimes. Nowadays Dubinsky lives a fairly luxurious life for Russian standards, in a quiet village, spending time with his family and enjoying rides in an expensive recreational vehicle," the report says.
As a reminder, Malaysia Airlines MH17 Boeing 777 heading from Amsterdam for Kuala Lumpur was shot down over militant-occupied territory in Donetsk region, eastern Ukraine, on July 17, 2014. All 298 people on board were killed in the crash.
ol