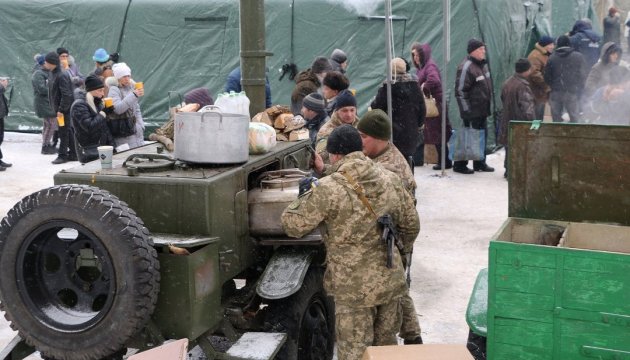 Top priority repairs of damaged buildings completed in Avdiivka
In Avdiivka, the first stage of repairs of buildings damaged as a result of terrorist attacks was completed and the work of temporary emergency station was suspended, the press service of the State Emergency Service of Ukraine reports.
"On February 11, the first priority repairs of buildings, damaged as a result of shelling on January 30, were completed. The emergency station was closed because there were no more complaints from citizens," reads a report.
According to the State Emergency Service, in general, 11,196 sets of food and consumer goods were distributed among the citizens of Avdiivka.
iy