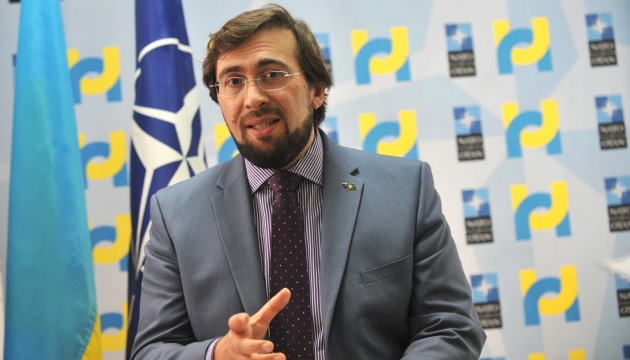 NATO Representation to Ukraine comments on Poroshenko's intention to hold referendum on joining NATO
Head of the NATO Representation to Ukraine Alexander Vinnikov believes that Ukraine's decision whether to apply for membership in NATO should be considered after its security and defense sector is modernized.
Vinnikov said this on the air of UA|TV channel, commenting on the statement made by Ukrainian President Petro Poroshenko on the readiness to hold a referendum on Ukraine's membership in NATO.
"President Poroshenko has set a goal of implementation of the NATO standards and principles up to 2020. We believe this is an ambitious goal, and we are here to assist Ukraine in the reform process. I think this issue should be a priority for Ukraine. Later, Ukraine will determine whether it should apply for NATO membership," Vinnikov said.
He noted Ukraine had done much in the area of reforms over the past three years.
As reported, February 2, President of Ukraine Petro Poroshenko said in an interview with Berliner Morgenpost German newspaper that he intended to hold a referendum on the country's joining the NATO alliance.
ol