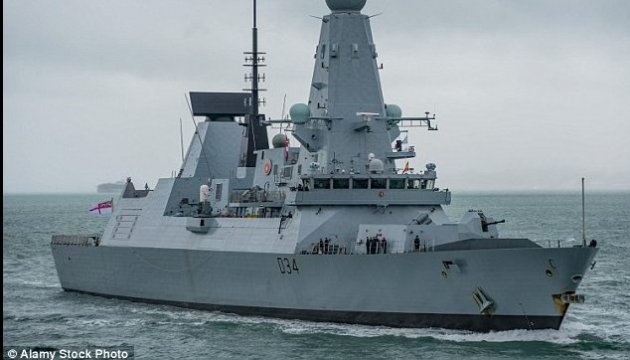 One of most advanced British warships sets sail for Ukraine
Britain sends HMS Diamond warship to Ukraine for the first time since the Cold War.
This reported by The Daily Mail.
HMS Diamond, a Type 45 destroyer equipped with the latest anti-aircraft rockets, will set sail for Ukraine carrying up to 60 Special Boat Service and Royal Marine commandos.
As noted, HMS Diamond will lead a NATO task force and help protect 650 British troops who are involved in secret exercises in Ukraine – a country invaded by Russian-backed rebels in 2014.
Defence Secretary Sir Michael Fallon told The Mail on Sunday last night: "The values of freedom and democracy cannot be traded. Britain is stepping up on the global stage and standing firm with our Ukrainian friends."
"The UK is sending a clear message that we are committed to defending democracy across the world and support Ukraine's sovereignty, independence and territorial integrity," he added.
ol