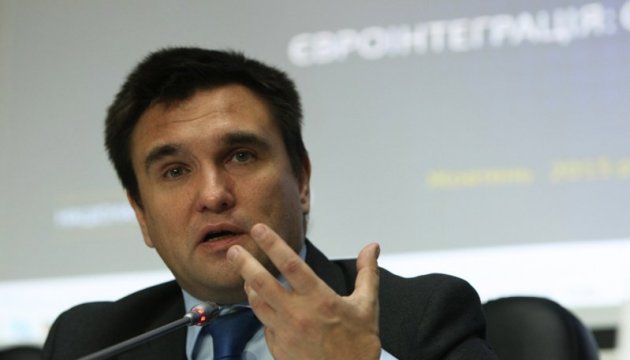 Establishment of armed mission in Donbas is great challenge to OSCE - Klimkin
The establishment of an armed mission in Donbas is a great challenge to the Organization for Security and Co-operation in Europe (OSCE).
Ukrainian Foreign Minister Pavlo Klimkin said this in an interview with Interfax-Ukraine.
"This is a jump to the future for the OSCE. There hasn't been anything of the kind in OSCE history so far. The OSCE is in quite a serious crisis, as the OSCE's work is being blocked by such countries as Russia, and it's doing this absolutely deliberately and in all areas, such as human rights, security, and so on. In addition, this is a logistical and a financial challenge for the OSCE," Klimkin said.
According to the minister, the deployment of an OSCE armed mission has been routinely blocked by Russia. "I've raised this issue in discussions with everyone. But for this mission to exist, we need Russia's decision, as its blockage by Russia is the only thing that is hampering us," Klimkin said.