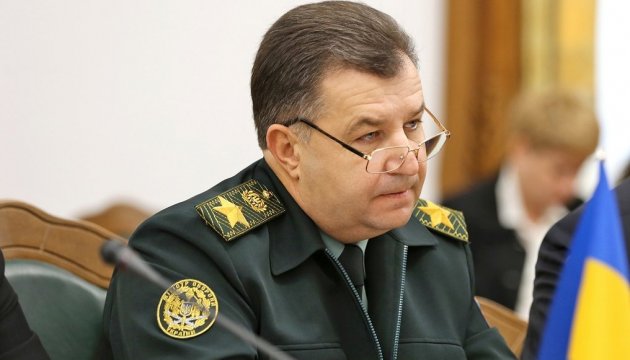 Ukraine ready to share its experience with the UAE - General Poltorak
Defence Minister of Ukraine General of the Army of Ukraine Stepan Poltorak held talks with Chief of Staff of the UAE Armed Forces Lt. General Hamad Mohammed Thani Al Rumaithi in the framework of his visit to the United Arab Emirates (UAE).
This has been reported by the press service of Government's portal.
The parties discussed situation in Ukraine and agreed on key aspects of further cooperation.
"The situation in the east of Ukraine as well as in annexed Crimea makes us to develop and reform our army. In the past 2.5 years we have gained a valuable experience and are ready to share it," General Poltorak stressed.
According to the minister, the scope of cooperation between Ukraine and the United Arab Emirates includes experience sharing, joint officers training, data exchange, and military medical cooperation (particularly, treatment and rehabilitation of Ukrainian soldiers both in Ukraine and the UAE).
General Poltorak thanked Lt. General Hamad Mohammed Thani Al Rumaithi for the opportunity to provide treatment and rehabilitation for 30 Ukrainian soldiers.
Chief of Staff of UAE Armed Forces remarked that their country was rather young but it had gained its capabilities in a rapid manner. Meanwhile, they also faced a serious threat such as terrorism.
Ukraine received a proposal to participate in an exercise to be conducted in the United Arab Emirates soon.
The parties showed interest in defence industry cooperation as well and thanked each other for openness and agreed on development of further cooperation.
ish