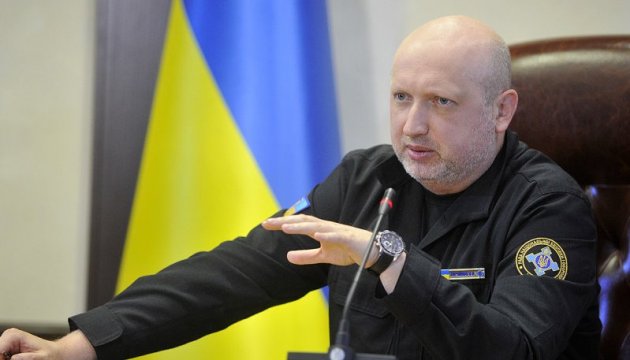 Turchynov calls for Government to raise salaries of contract soldiers in first place
Secretary of the National Security and Defense Council Oleksandr Turchynov states that Government should first of all raise the salaries of contract servicemen, but not officials and MPs.
"And when we discuss the issue of raising salaries, then first of all we are to ensure a system rise of salaries not of officials and MPs, but contract soldiers. This this a question of the defense capacity of the country," Turchynov said in an interview with the Internet publication LB.ua.
He added that if the system of remuneration of labor is changed then not only salaries of MPs and officials will be raised, but of doctors and teaches as well. And this should take place proportionally, he added.
"And only a rise in salaries of soldiers should be a joint priority, and only it [the rise in salaries of soldiers] in terms of its amount can go beyond the general context," Turchynov stressed.
iy