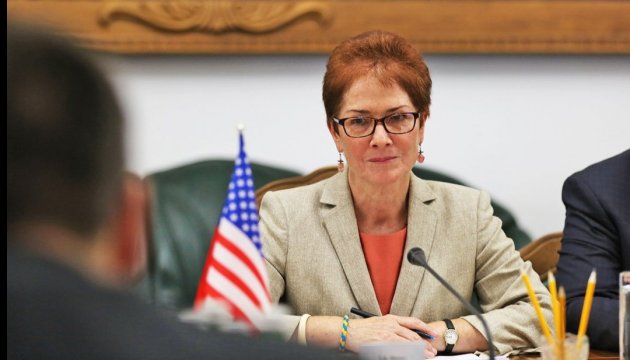 US Ambassador to Ukraine stresses the need for separation of forces in Donbas
Separation of troops and equipment of the parties to the armed conflict in Donbas will contribute to ensuring security, which is a prerequisite for holding elections in Donbas.
US Ambassador to Ukraine Marie Yovanovitch said this in an interview with Radio Liberty.
"Our position is clear: to hold elections, you should have security first. How else you can hold elections, if there is no security guarantees. As we have seen, the agreements on ceasefire, which are to be complied with in last two years, are not observed. The recent ceasefire agreements are also being violated. Therefore, it is important to have stable security," Yovanovitch said.
ol