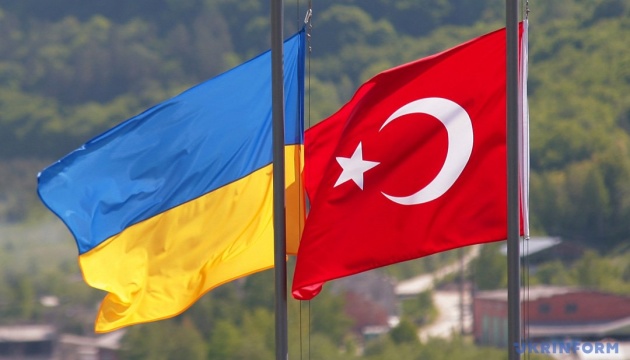 Ukraine, Turkey planning to enlarge cooperation in defense sector
Secretary of the National Security and Defense Council (NSDC) Oleksandr Turchynov has held a meeting with Ismail Demir, Head of the Undersecretariat for Defense Industries of Turkey, the NSDC's press service reports.
During the meeting, the sides discussed the issues of cooperation of the leading companies of the defense and industrial complex of Ukraine and Turkey and the implementation of a range of joint projects in the sphere of military and technical cooperation.
"We are working on the implementation of certain projects and a wide range of tasks, in particular the production of armored vehicles, rocket construction, aircraft construction, and others," Turchynov said.
According to Turchynov, after the recent meeting with Demir, the agreements to create a joint coordination group on military and technical cooperation have been implemented, "and the group has begun to work effectively".
In addition, the sides discussed the issues of attracting Turkish investments in the military and industrial complex of Ukraine.
Ismail Demir, in turn, said that Turkey is interested in developing cooperation with Ukraine in the sphere of defense industry. "We appreciate the cooperation with Ukraine and are interested in significant enlargement of mutually beneficial cooperation," he said.
"We see that our countries can ensure the realization of many large-scale projects, which will give great synergy and strengthen their defense potentials," Demir stressed.
iy