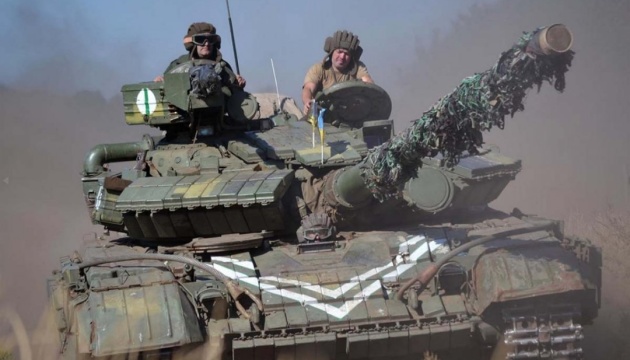 Poroshenko: Ukraine must spend 5% of GDP on its Armed Forces
President Petro Poroshenko emphasizes that Ukraine keeps on enhancing its defense capacity, strengthening the Armed Forces and equipping its troops with new armament.
This is reported by the press service of the Head of State.
"We, Ukrainians, did not let the rapacious plans of the country-aggressor come true. We did not and do not wage wars of conquest. For centuries, we have not been in the role of the aggressor and have never encroached on someone else's property. But we will not surrender what is ours. Thank God, we now have means to rebuff the uninvited guests. Those who come to us sword in hand, by the sword shall perish… And by the shield of our Armed Forces," Petro Poroshenko said at the ceremony of taking oath by students of Ivan Bohun Military Lyceum of Kyiv on the Day of Defender of Ukraine.
"If we want to survive as nation, as people, as state, we must spend on the Armed Forces and security at least 5% of GDP - no matter how burdensome and hard it is for the budget, economy and social sphere," Petro Poroshenko stressed.
ol