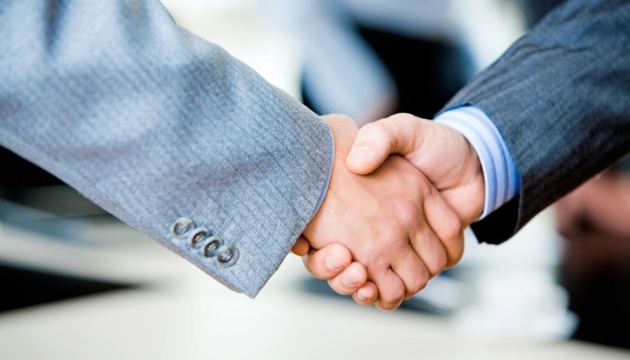 Ukraine Defence Ministry: Ukrainian and Swedish Defence Ministries reach agreement on future cooperation prospects
Ukrainian Defence Minister Stepan Poltorak and Swedish Defence Minister Peter Hultqvist held an official meeting in Stockholm on Thursday to discuss the state and prospects for developing cooperation in the defence sector between the two countries.
The ministers said they intend to consolidate efforts to provide for security in Europe and internationally. "Discussing the development of military-political partnership, the Ukrainian Defence Minister noted the fundamental importance for Ukraine of the results of the 27th NATO Summit in Warsaw, in particular the comprehensive package of assistance from the Alliance to Ukraine", the official communique reads, the Ukrainian Defence Ministry reported.
Poltorak also emphasized that the program to reform the Ukrainian Armed Forces and the program to reform the Swedish Armed Forces have the same time indicators, namely 2016-2020. "In this context, we are interested in a more detailed study of the experience of Sweden cooperation with NATO," he said. Officials also discussed the current state and prospects of further development of Ukrainian-Swedish cooperation in the defence sector, which undoubtedly has great potential. Poltorak proposed to deepen practical cooperation between the General Staffs of the two countries for the effective implementation of defence reform measures by 2020, and for the exchange of experience on the organization and implementation of territorial defence measures. He also showed interest in cooperation in the field of military medicine and getting advice on the training of the Armed Forces of Ukraine in tactical medicine and other areas.
pd