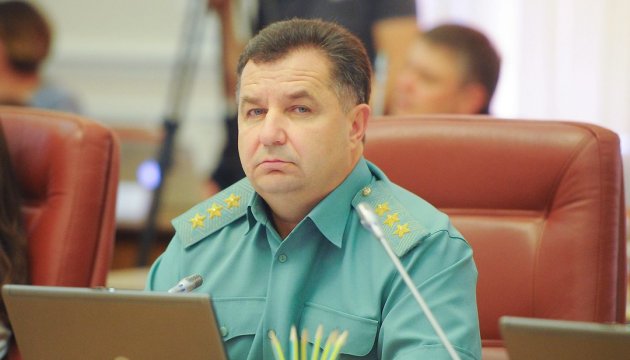 Defence Budget 2017 to encourage reforms and development of Armed Forces – Poltorak
Senior officials of the Ministry of Defence and Armed Forces along with MPs discussed 2017 budgeting of the Armed Forces of Ukraine during a joint session of the Board of the Ministry of Defence of Ukraine and Committee of Verkhovna Rada for National Security and Defence.
This has been reported by Government's portal.
The Verkhovna Rada Committee supported the proposal of the Ministry of Defence and decision of NSDC of Ukraine concerning 2017 defence budget.
According to Defence Minister of Ukraine Stepan Poltorak, the financial resource will encourage accomplishment of army tasks and partially deliver modernized military equipment to military units.
Next year financial resources will be also allocated to renew the Ukrainian Navy, develop the Special Operations Forces, develop infrastructure of training fields, repair armament and military equipment, and implement reforms to achieve the NATO standards.
ish