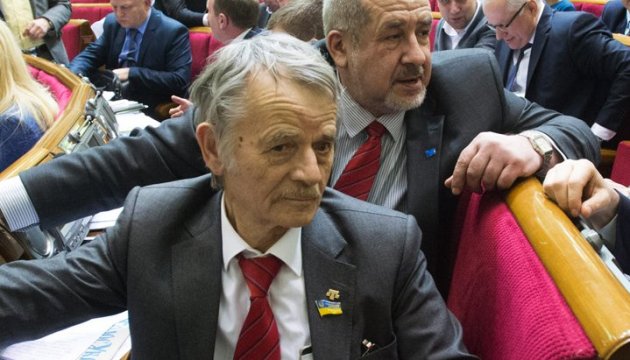 Mustafa Dzhemilev: Up to six nuclear warheads may be stored in Crimea
Crimean Tatar people leader Mustafa Dzhemilev has stated there is information about placement of six nuclear warheads at a restored military base in Crimea.
Ukrainian President Commissioner for Crimean Tatar people said this in an interview with an Ukrinform correspondent in Washington.
"Our services have clearly informed that six nuclear warheads were transported and placed in the area of Kyzyltash in Crimea, where the nuclear repository had been in the Soviet times and which was restored recently," Dzhemilev said.
He also noted that there was proven evidence of eyewitnesses who had seen movement of special vehicles that could be used for transportation of missile carriers.
According to Dzhemilev, it is a very serious signal that creates a great danger for the peninsula and the region as a whole.
ol